It's BIG. Like Josh.
Mariah Careying Our Gifts...
Used by permission from 12019 via Pixabay.  All rights reserved.
Ah, it's that time of the year again, when tinsel is twinkling, hearths are hearthing, gifts are wrapping, lords are leaping, songs are singing, and we all want to pin Mariah Carey to the floor and blowtorch her in the face until she stops wanting us for Christmas.
Truthfully, one of the main reasons why some people hate Christmas is in fact…Christmas.  The music, that is.  Studies show that Christmas tunes started making their way onto Spotify on November 13th a few years ago.  And Filipinos?  Well, they get into the holiday spirt in early October.  So I will no longer feel bad about playing "Baby It's Cold Outside" beginning on June 15th of each year.
Frankly, however, I am all for Christmas music.  Songs like "You Ain't Gettin' Sh*t For Christmas", "Christmas At Ground Zero" and "Chipmunks Roasting On An Open Fire" really get me all festive like nobody's business.  I think they should be played year-round, and we would perhaps all be laughing more than fighting.  Not that anyone is fighting, mind you: I am cognizant that the whole world is operating at full peace and living in absolute harmony.
*insert raucous and unstoppable guffaws here*
My wife introduced me to something a few years back.  I am not talking about The Harlem Shake; she is as vanilla as they come.  She - her family, honestly – introduced me to the concept of Amazon Wish Lists.  Now, I am all for creating lists of things I think we are low on and need to buy.  Here I am talking about peanut butter, eggs, and plutonium.
Also I am fairly conscious enough to pay attention to the quality of our furnishings and whether or not they need upgrading.  My readers will be cognizant of the fact that I enjoy using the word cognizant.  But also they will be cognizant (I warned you) of the fact that I am no cat-lover.  Our cat, however, IS a lover of surgically inserting his front claws into our furniture, arcing his back, and pulling with all the might of a rusty tow-truck with its iron cable strapped tightly to a freightliner anchored down in th e Mariana Trench while weighted down with molten lead in the thick of summer while Heavy D is playing his big urban hit, "The Overweight Lovers in the House".  I think you see what I mean.  Here is a play by play:
Us: Welcome to our house, dear house-cat.
House-cat: Nice sofa.
Us: Oh, you like it?  Yes, it's very comfortable.
House-cat: I shall enjoy destroying it.  And you, if you're not careful.
Us: *blinks*
Our cat loves to skin our couch, but what he does not know is that there are far more ways to skin a cat.  His time will come.
We recently upgraded our couch set, and if you remember my blog from a few weeks back (it was the one that changed your life, if you recall), we also upgraded our TV to a Samsung 85-incher.  Well....to be fair to my wife, I was the one who did the upgrading – and the apologizing – in response to that cute one-raised-eyebrow-hand-on-hip thing she does so well.  But as she now gets to watch The Crown in disturbingly clear 4K clarity from the comfort of a motorized couch, imma just keep asking for a thank you from her and we will call it good.
The point of all this – and I assure you that there is perhaps maybe almost kind of always a point – wish lists were always something I kept to myself.  ("World Domination" is still #1 on the list.)  Not so with my wife's family.  They maintain wish lists precisely for the purpose of foisting them on family members each December, and thus, said family members know precisely what to get for each other.  This spares all of us from having to pretend-smile upon opening gifts, and also saves us gas and mileage expended in return trips to the mall.  To this end, I make sure that my wish lists are prioritized for easy viewing, with the most expensive items at the very top.  Cough cough the Corvette Stingray is a super deal on Cyber Monday by the way cough cough.
But when it comes right down to it, I have recently discovered a new truth.  What is that exactly?  I am delighted you asked.  Had you not asked, this would have become an abnormally overlong blog with a highly uncomfortable pause while I patiently awaited your answer.
What is true…is that I have found that I do not really need….anything.
All I Want For Christmas…Is Glue…ue...uuuu….uuuuuuuu-uuu-uuuuue baby…
Used by permission from Clker-Free-Vector-Images via Pixabay.  All rights reserved.
We have a beautiful home.  A serene and pastoral property.  Excellent neighbors.  We have a great TV.  Three working cars.  Everything the boys need.  A wonderful dog.  Our cat is not on this list.
Food.  Heat.  Spending money. Health. All our limbs.
OK, I am not yet in possession of absolutely everything.  Yet.  In a perfect world, my wish list might include the following niceties:
Self-cleaning glasses with window-wipers
Magic Influence Sprinkle Dust to sprinkle from a blimp over key production houses, advertising and talent agencies to ensure that the name "Josh Alexander" is freshly on their lips and at the ready for any important multimillion dollar casting notices.
The ability to lose weight and not somehow end up with more pounds when I finish than when I started. Hence the title of this blog.
Telekinetic powers to lift cars out of my way on the highway and spin them off into a field so that I might reach destinations sooner.
A casting with the top-tier agency that I am currently in a trial period with.
But there is something else I would add, frankly.  And frankly, this is the fifth time I have used the word "frankly" in this blog.  What would I add?
Glue.  Glue would be on my list.  You and me baby: we'd be stuck like glue.
Why glue?
Glue holds us together.  Symbolic glue, I mean.  Not actual glue.  I do not think anyone wants to be permanently affixed to hairy ex-con suspenders-wearing Big Shirley down the street.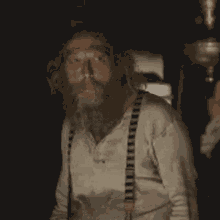 I mean symbolic glue: something that would allow us all to come together and actually be one nation again.  Of one mind and one spirit.  Having unity.
Now, by unity, I do not mean union. As my former pastor used to say, "You can tie two cats together by their tail, and you'll have union, but you won't have unity!"  I have not personally tried this.  If you have, please weigh in below.
You might have union with regular glue, yes.  But I am talking unity, with symbolic glue.  I wish there was something that we could employ that the petty idiocies with which we treat each other would then be surmountable.  As a society, we do not really choose our battles all that well.  Instead, we choose every battle.  I wish we would have unity.  No.  Scratch that. I wish we would have glunity.  You heard it here first, folks.  Follow me for more creative vocabulary tips.
Glunity would help us to not get so offended at every little thing.
Glunity would help us to see eye to eye more.
Glunity would allow us to breathe a bit easier.
Glunity would help us to not type so boldly behind the keyboards.
Glunity would help us to consider deeply before we hit "send."
Glunity would extend the benefit of the doubt.
Glunity would help us to, as my wife likes to encourage, "assume others are for you."
Glunity would encourage us to want to know others' stories, and not just listen, but hear.
Glunity would facilitate us choosing our battles better.
Does glunity have anything to do with voiceovers?  Yes and no.  There is plenty of glunity already in the voiceover community.  You might say we have Community Glunity.  But we could always use more.  There are toxic elements among us; there are those on the fringe who like to roll their eyes and judge; there are those who think everyone is out to condemn them; there are those who subsist on putting others down.  With glunity, there would be understanding that we truly are all in this together.  Indeed. Rodney King's words never meant more than they do today.
So that's it, really.  All I want for Christmas, really?  Glunity.  Bring on the glunity.
OK, and the Stingray.  Just saw one outside Buffalo Wild Wings on Wednesday night and I have prepared the following letter.
Dear Santa...
This. ↓
I've been good all year.  Well, actually, I've been *mostly* good.  OK, I've really made an *effort* to be good.
Forget it, I'll buy it myself.
Love, Me.
PS, send glunity.
PPS, need a cat?
Merry Christmas from the Alexander Clander!
=====
YOU HAVE MADE IT ALL THE WAY TO THE END, AND I SALUTE YOU.
Thanks for reading!
This is not a commercial site, but if you would prefer to hurl large wads of cash at me, please know that I do not refuse such cash gifts if it means I can pretend I am a church
Check out my whole UNIVERSE of blogs right HERE!
This is a fourth bullet point.
AND HEY!  WAIT JUST A S.E.C.!
S-UBSCRIBE & S-HARE!: If you enjoyed this blog, please consider subscribing and sharing with friends and family, and encouraging them to subscribe and share.  Offer treats for doing so.
E-NCOURAGE: Go encourage someone else today with a single, simple sentence of affirmation.  Tell them, "I like your earrings", unless of course they are manly men, in which case you should compliment them on the size of their chainsaw.
C-OMMENT: I want to hear from you.  Please feel free to comment below!  Comments with lots of "You're wonderful" or "You're the best" will receive instant approval and acclaim.
Need a voiceover?  Request a quote today or visit my Demo Reel. Or subscribe.  Or do other things.
Joshua Alexander
The Voices In My Head Blog
blog@itsthevoicesinmyhead.com ∙ josh@supervoiceover.com
360.339.1900