The Unsung Heroes Who, Uh, Don't Sing...
With fellow VO Bloggers Jon Gardner and Michael Apollo Lira at VO Atlanta 2022.
They Are Among Us
L-R: VO Bloggers Michael Apollo Lira, Joshua Alexander, Craig Williams, Paul Schmidt and Jon Gardner at VO Atlanta 2022.
I am a voiceover artist.  I am a blogger.  I am a voiceover artist blogger.  I blog about voiceovers.  There will be a quiz later.
But I am not alone, oh no!  No - I am flanked on my left and my right - because that is what flanked means - by voiceover blogger colleague extraordinaires who seek to stimulate growth, stir conversation, and spur us all on to better voiceovers.  We are a rare breed: we bloggers.  We take great pains each and every week to creatively sculpt something that will get you thinking, and allow us to journal our thoughts for the voiceover world to hear.  By hear I mean listen.  By listen I mean read.  By read I mean what you are doing right now, sitting there, eating your fig newtons with your imitation crab dip and perusing this blog.  We all see you.  The men with the straightjackets will be along shortly.
This week I wanted to feature just a few of the great names I know who regularly blog, and are part of our little "VO Bloggers Consortium", or the "VBC" as we call it, which does not stand for Verticulitus Byzantine Cornucopia.  This will also be on your quiz for extra credit.  It is a rare art form (blogging; not quizzes), and one fraught with desire to make an impact.  We are not just shooting from the hip, nor are we practicing ready-fire-aim.  We have been moved by something; stirred to flesh out a body of inspiration that provokes reflection.  That is what we do!  It is not to steal your time away, nor is it to clutter up group feeds.  Rather, it is all about wanting to share our lives with you, to inspire and educate you, and to start sentences with the word 'rather.'
At the heart of every blog...is inspiration.  That is truly at the core of every single blog we write, though, for myself, mine are partially strategically designed to keep you busy while I steal your auditions and book the jobs that formerly had your name on them.  Others' are perhaps less nefarious, although I suspect J. Michael Collins' blog secretly installs bots and spiders to crawl into your computer and make you inadvertently purchase repeat coaching sessions with him.  And now, here follows the necessary disclaimer so as to purge all potential labels and epithets of nefariousness hurled my way: I am KIDDING.  I do not want your jobs.  I want you to read and be inspired.  That is purely all I want.
OK...also your jobs too.
"But, Josh," you might say, "aren't you cannibalizing your existing subscribership by promoting outside bloggers?"  To which I would respond "Please address me as Your Lordship.  Humans truly are delicious, are they not?"  But really - no.  I, My Lordship, am not cannibalizing my own blog.  I am merely endorsing other bloggers and kindred spirits, so that you can be further enlightened.  Our group of bloggers believes in each other; we support each other.  We do not have to prove ourselves to one another; we simply lift one another up because it is the right thing to do.  And I would love for you to receive some of that.
So!  With that...may you learn from and about my fellow bloggers whom I hold dear.  May you take time to read - and subscribe! - to them.  I am not alone in my desire to inspire: nay.  We are on fire in our desire to inspire, and I am no liar nor is that mire; so let this choir take you higher!
Paul Strikwerda
Paul is a beloved mentor of mine.  With over 40k subscribers, he is the undisputed VO Blogger king.  The immeasurable style and spectacle of his yellow shoes are only matched by his insatiable desire to stimulate us to growth in our craft.  He is a profoundly educated and researched Giver, and a longtime respected member of the VO community.  He has graciously written reviews of all the books in my trilogy, comforted me when I was frantic, interviewed me when I was not, and has been a cherished friend.  Read & subscribe here.
J. Michael Collins
The elder (not an insult) statesman of the VO community, and the elite cheerleader we all look to, JMC is in a first class of his own.  He is as diplomatic as they come, and spearheads the industry toward greatness, exhorting us with insight, prognostication, forecasts (which means prognostication), and guidance.  On top of that, he is part crustacean, and, along with his beautiful wife Anna, is our newly crowned VO Atlanta Supreme Leader.  JMC has believed in me, supported me, and extending to me fantastic opportunities to further myself as a business advisor and cheerleader.  I am forever grateful. Read & subscribe here.
Michael Apollo Lira
A beloved champion of mine, Michael is also an RN, and brings a uniquely vulnerable and human perspective to his writings.  You cannot have the middle name of a Greek hero and the last name of Italian money and not be cool.  Michael brings an intimate look at life and ties it all together through the prism of voiceovers, which is not unlike my own style.  He just has more money in his name than I do.  Read & subscribe here.
Carrie Olsen
Carrie heads up the "Voiceover Start-Up with Carrie Olsen" group on Facebook, and it's one of the more pleasant groups across social media, with no BS and lots of respect: because that's who she is: no BS, and lots of respect.  She is a trusted voiceover coach and encourager, and her blog is rife with encouragement and great direction.  Read & subscribe here.
Kim Handysides
Kim is a longtime voice talent with a knack for well-researched articles that are not afraid to dive into the political arena and challenge the status quo.  She has excellent material and a great mind to challenge your views and refine you.  Read & subscribe here.
Jeffrey N. Baker
Jeffrey is a man who can take your project to the nth degree...but he does the same with his blogs.  While new on my radar, he is a very front and center, heart-on-his-sleeve blogger who shoots straight, tells it like it is, and joins Carrie Olsen in the No-BS club.  Read & subscribe here.
Jon Gardner
Jon put himself in my crosshairs - uh, sorry - I mean on my radar, with his award-winning (I presented to him the award of eternal respect) article entitled "Joshua Alexander is not my friend."  Ever since that time, I have leaked countless tears into countless pillows trying to prove to him that I AM in fact his friend.  If you see him, please relay to him that I am actually his friend after all, and that he should continue writing - because his blog is humorous, inspiring, and full of life.  And I AM his friend, dangit.  *sound of weeping*  Read & subscribe here.
Paul Stefano
Paul has been blogging for a while now, and is a respected member of the VO community.  He is admittedly trustworthy, gritty, and snarky - seriously!  Along with Sean Daeley, he maintains The VO Meter Podcast.  His blogs are honest, friendly, and transparent.  Read & subscribe here.
Paul Schmidt
I found myself craving a third Paul for this list, and Schmidty rounds out this list nicely.  I am kidding.  Paul is incredibly genuine, is super good pals with Craig Williams, and is not even British!  I know because I asked.  Paul maintains "The Move, Touch, Inspire Newsletter", and, coincidentally, it is moving, it is touching, and I have been inspired by it.  Also, it is a newsletter.  So it is a very fitting title.  Paul first impacted me with an article on spending time with his son, which hits close to home because I have a son and I am not British either.  I highly recommend that you too become moved, touched, and inspired.  Read & subscribe here.
Billie Jo Konze
Despite that fact that for nearly two years I had mispronounced Billie Jo's last name as "Kahn-zee", like Ponzi (very unflattering), and I think I even said it like "Cons" (equally unflattering),  she is truly a flattering writer.  Her last name is actually pronounced cones like "ice cream cones" or "snow cones" or "traffic cones"…you get the picture. No illegal activity here, just tasty treats and safe construction zones with no broken bones. Flip phones, and Rolling Stones and auto loans delivered by drones.  That is BJK.  She tips the hat to other writers, she draws upon knowledge imparted to her, always giving credit, and her blogs always seem to come from "an old soul": someone who knows what they are talking about but presents it humbly.  She is well-respected in the VO community, and a good friend.  I highly recommend her, even if her last name does at first glance suggest criminal activity or conjure up bad memories of driving school.  Read & subscribe here.
Craig Williams
If you head across the Atlantic pond, you arrive in Craig Williams Land.  It is a beautiful land full of well-dressed and well-spoken Brits...who are nowhere to be found, because Craig actually resides in Texas.  (Although you would never know it from his accent.)  Craig inspired me to produce my blog in audio form as well, so I tip the cowboy hat to him there...but I also tip the hat to a man who is really inspiring in what and how he writes...he is honest, he is forthright, and willing to fling a profanity at you to get your attention, damnit.  Read & subscribe here.
Natasha Marchewka
Natasha runs the Freelancer's Blog, and it's followed by...at last count...I think everybody.  It's a great resource of thoughts, experience and lessons learned by Natasha, as well as posts from guest bloggers who she knows we can all benefit from.  Natasha is a seasoned professional and helps the voiceover community through her partnership with Katherine Tole in the V123 Pro's program, hailed for helping voice talent maximize their Voice123 profiles and online marketplace performance.  Read & subscribe here.
Ian Russell
Where sophistication meets creativity, you find Ian Russell in that place.  A Brit to the core, and brimming over with life combined with a smile that I am fairly certain made me fall in love with him, his blogs are educational, insightful and inspiring from the upper echelons, showing us just how much is possible in the VO realm. Through a joint effort with his wife Sandra, Ian focuses on helping people find creative ways to do business through personal experiences and insights. Read & subscribe here.
Sumara Meers
Sumara. Is. FABULOUS.  I have generally been fond of ALL Aussies since Mick Dundee and Steve Irwin days, and Sumara is entirely fabulous to the Down Under core.  Her blogs are smothered in hot pink.  Her sense of humor is palpable and enjoyable.  Her enthusiasm is contagious.  Her love for life is genuine.  Oh!  And that's not a knife.  THAT'S a knife.   Read & subscribe here.
Jessica Mathison
Also new on my radar, Jessica is a novel writer with a very unique (and moving!) viewpoint!  Told from the perspective of life travels - because she actually IS traveling, although she has provided a sworn affidavit that she will not blog while driving - it is a unique collection of how itinerant a career in voiceovers can actually be.  Read & subscribe here.
Tyler Robbert
Please know here and now that I am very fond of geeks.  This is in no small part because I am a self-admitted geek who is trying in every way to addict his son to Transformers. Tyler is new to the VO sphere but writes very well-crafted and unique blogs bringing a colorful and energetic look at what we do.  But please always remember that Transformers rule, and Gobots suck.  Read & subscribe here.
Laura Doman
Laura is a new friend but not new to voiceovers!  She has a respectable following, and is equally adept at bringing inspiration to both off-screen and on-screen actors.  Read & subscribe here.
Tom Dheere
The "H" is silent - but he's not!  My very first exposure to Tom was his 2017 blog about Voices.com's acquisition of VoiceBank...and my reading world would never be the same.  He releases smart stuff - always about voiceovers and always on point.  He is a highly trusted name in the VO industry, and one heck of an intelligent chap.  I continue to be impressed anytime I hear him speak; whether that is through webinars or the written word, Tom is one you will want to listen to and read.  Read & subscribe here.
Theresa C. Ho
Theresa is a new and honest blogger with a genuinely likeable personality and humanity behind the keys.  She has already tackled a heavy topic (diversity in voiceovers) as well as essential topics (branding) and is definitely worth the read.  Read & subscribe here.
Mike Christensen
Like monkeys?  Then you will definitely enjoy Mike "The Voice Monkey" Christensen!  Mike is a step-by-step...I was here...then I was there...and now I am here...life-as-it-happens kind of writer.  I for one greatly appreciate that.  Voiceovers are not life: they are a part of it, only.  I love hearing real stories of where my colleagues have been, and Mike does that very well.  Great reads!  Read & subscribe here.
Summary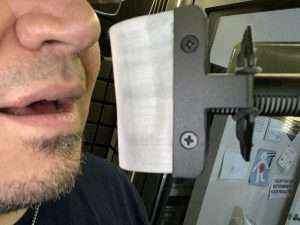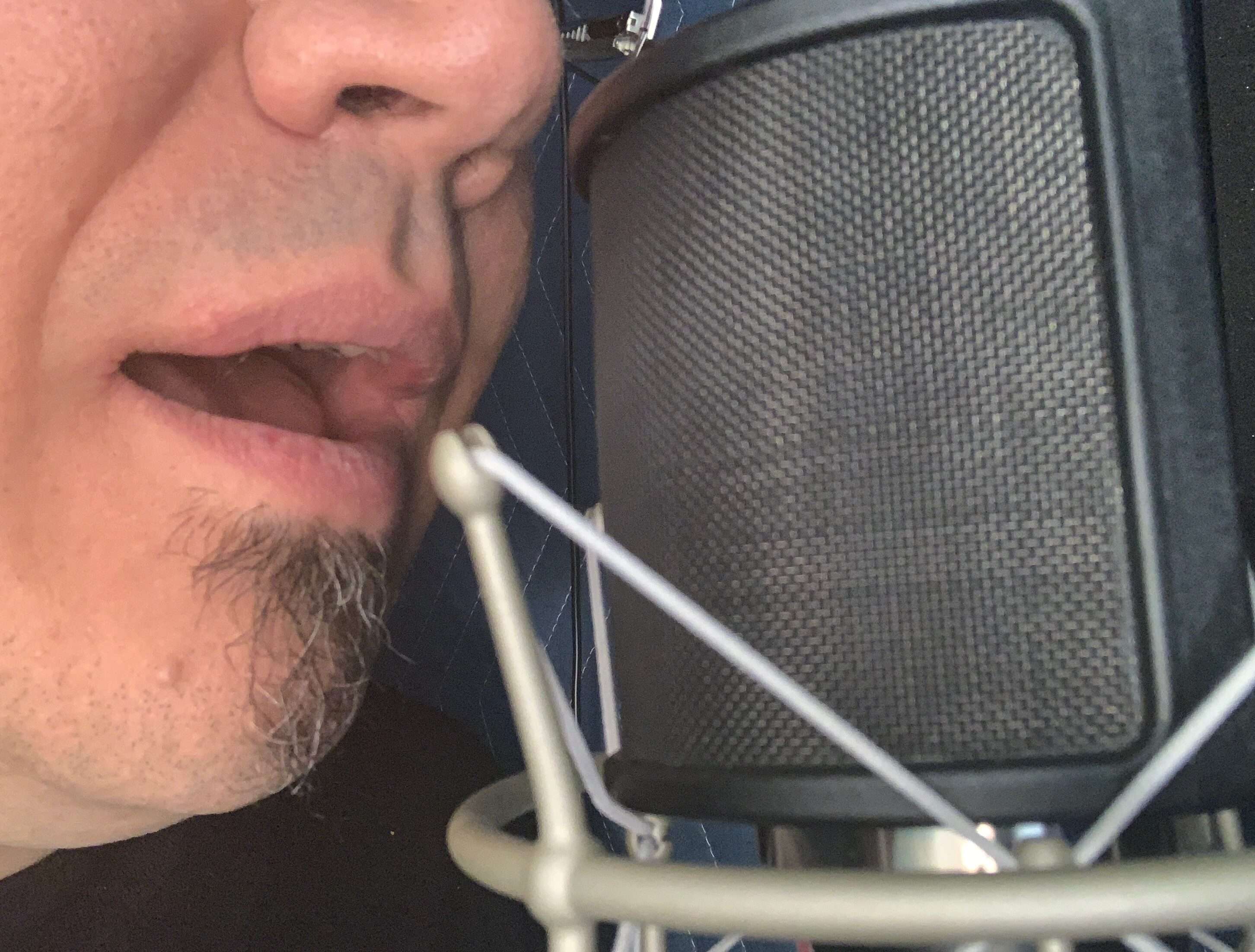 Now, IIIIIIIIIIIIIII know...we all love having a job that allows us to spend time with our kids. And also, to hide in a closet away from them.  While you are doing your hiding, indulge in some great reading.  And subscribe!  Fill up your VO inbox with VO goodness by reading and subscribing to my wonderful colleagues.  They don't just speak with a mic; they speak with their hearts and with their fingers.  Please supplement your reading material with a great helping of fingers.  Or....something.
Happy reading!
Sincerely,
My Lordship
=============
PPS, I stand with Ukraine.  Do you?

=============
YOU HAVE MADE IT ALL THE WAY TO THE END, AND I SALUTE YOU.
Like this blog?  My children are counting on you to put bread on our table through the purchase of one of my books.  Do it for the children.
If you would prefer not to purchase one of my books but instead hurl large bundles wads at me, please know that I do not refuse large cash gifts if it means I can pretend I am a church
Check out my whole UNIVERSE of blogs right HERE!
This is a fourth bullet point.
AND HEY!  WAIT JUST A S.E.C.!
S-UBSCRIBE & S-HARE!: If you enjoyed this blog, please consider subscribing and sharing with friends and family, and encouraging them to subscribe and share.  Offer treats for doing so.
E-NCOURAGE: Go encourage someone else today with a single, simple sentence of affirmation.  Tell them, "I like your earrings", unless of course they are manly men, in which case you should compliment them on the size of their chainsaw.
C-OMMENT: I want to hear from you.  Please feel free to comment below!  Comments with lots of "You're wonderful" or "You're the best" will receive instant approval and acclaim.
Need a voiceover?  Request a quote today or visit my Demo Reel. Or subscribe.  Or do other things.
Joshua Alexander
Seattle Voice Actor & Voiceover Artist for hire
josh@supervoiceover.com
360.339.1900