One Story Ends, Another Begins…

It's All Over...?
Welp, that's it then.  Another fantastic voiceover conference comes to a close.  400-ish in attendance, fantastic reunions, and more training than you could shake a stick at, and even a bonus appearance of Gerald's alter-ego, Jerome.  VO Atlanta 2022 packed the usual punch.  And then…it was all over.
But…was it?
With the news that Gerald's ship would be sailing away with Galadriel, Elrond, Bilbo and Frodo to begin hosting voiceover conferences with the elves in Valinor, there was nary a dry eye in the room.  All hope was lost.  After 9 power-packed conferences, VO Atlanta (herein known as VOA) would be pushing up daisies.
I say again: but…was it?
The answer, dear reader, is no.  You see, just because a joke does not technically fall on April 1st, does not instantly disqualify it from being an April Fool's deception.  VOA was NOT, in fact, finished, as we were all led to believe.  As it happens, it will persist; it will continue popping up, much like YouTube ads, except pleasant.
In the last twenty minutes of the conference's closing session, Gerald dropped the stunning and highly-satisfying bombshell that VOA, under his charge for 9 great conferences, would now be overseen by none other than J. Michael Collins and his beautiful wife Anna, who will now be the CEO.  (I understand J. Michael will be bringing her coffee, taking her memos and washing her cars.)  With Anna's corporate background in event management, she is actually the perfect fit to have the torch passed to.  I am told she is also quite merry and loves to have fun, so I am sure we will have inflatables and cotton candy next year.
And J. Michael Collins (herein known as JMC), who graciously chooses to descend and entreat with the rest of us mortals, is so gracious and giving: I am sure I heard him utter the words "free admission for everyone", though I may have been delirious with joy to the point of not hearing him then add "…named J. Michael or Anna Collins."
So, like Gomer Pyle said, "Surprise, surprise, surprise!"
So who the heck is J. Michael Collins?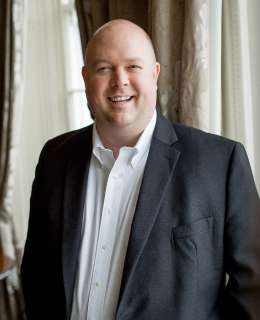 If you are not familiar with JMC, Urban legend holds that his name actually stands for "Juggernaut Mighty Crustacean."  For he truly is an unstoppable juggernaut.  In fact, if you were to ask him if he dreams while he sleeps, you might receive the reply, "I would if I slept."  He is more machine now than man.  A humanoid who is seemingly unflappable and recharges his android circuits with a steady diet of lobster and champagne.  I am not kidding; the man apparently subsists on lobster, and this is well-known by all voiceover artists who know him and buy tickets to stand in line just to touch the hem of his cloak to be healed of their inability to book voiceover jobs.
I owe much of my own success to JMC, who invited me to participate in OneVoice 2020 to speak on marketing, which triggered (the good kind) the origin story of my VoiceOverdrive business course, which in turn subsequently resulted in 4 additional video courses.  These courses have generated a substantial amount of revenue for me.  We are talking so much revenue that it would be perhaps just shy of equal to the cost of a speck of lint on one of JMC's suit buttons.
He also – I am positive – was part of the decision-making consortium that chose me to host a breakout session at VOA this year, speaking on blogging.  Not that I know anything about blogging, mind you, since all of my blogs are designed to drive all of my readers rabid with insanity.  But, whaddayaknow, I spoke to a packed house of 18 attendees and 5 virtual attendees.  I am happy to report that paying people to attend does work.
I was also privileged to be invited by JMC to participate in the Online Casting Panel on Saturday night, sharing the stage with he and other immortals like Carin Gilfry, Robert Sciglimpaglia ("Vanna, I'd like to buy a vowel"), and Rolf Veldman, leaving me to tremble, smile and nod in my inferiority.  If you did not notice me on the stage, I was the one in the middle with the pool of urine under him, who was just glad to be part of the show.  I was the fifth wheel: just like 'Guy' on Galaxy Quest, the overly giddy and goofy extra who was certain his character would be killed off at any time and was "just jazzed about being on the show, man."
Where was I.
Ah, yes!  Urine.
No wait.
Ah yes!  JMC.
JMC is the epitome of grace and class, dignity and statesmanship.  I am sure it will not be long before he simply abandons voiceovers altogether and runs for president, at which point we will all chant the familiar refrain, "All Hail, President Lobster."  He is the most respectful, friendly, and believing cheerleader in the ability of voiceover artists, and you should really see him in those lime-green tights with pom-poms.  He utterly believes in our success, and will stop at nothing to get us there, moo-oo-ah-ah-ah!!  (Maniacal laugh impression).
I am above proud and privileged to know him.  VOA could be in no better pinchers, uh, hands going forward.  He truly does feel all of us with his antenn- uh- feelings.
Read a great article about it by John Florian here.
Second Star To The Right, And Straight On Till Morning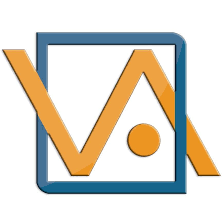 Excitement rose to a fever pitch with this end-of-conference surprise, and I am told Internet servers everywhere crumpled under the weight of such exciting news. Do not fear though: I am told they will soon be restored to sort out all the air traffic control just in time for Spring Break 2023.
There was some conjecture on the part of attendees that the "OneVoice" conference would swallow up and assimilate VO Atlanta: much like a Borg, but with friendlier and less nefarious intent, and with more people from the UK who say things we Americans find curious and silly, like calling apartments flats and calling trunks boots. I do not know about you, but I wear my boots on my feet and my trunks on my midsection, which is not flat like my apartment.  However, I may still attend OneVoice if I can spare tuppence!  'Ello, Gov'nah.
In the end, there would be no such VOA-absorption, and, like Celine's heart, VOA would go on: not doomed forever to slowly sink to the bottom of the Atlantic after a collision with an iceberg.  I have just been informed however that there will be secret naked portraits conducted next year for all VOA platinum members.  Note to self to get my midsection flat like my apartment which - let us review - is where I wear my trunks above my boots.
In truth, the conference was rich with connection, rife with coaching, and rampant with creativity.  I am truly glad I went.  As I mentioned in last week's blog which I am sure you have read:
VOA 19 was fantastic
VOA '20 was nonexistent (something happened with the world; I will do some digging and get back to you), and
Virtual VOA '21 just was not the same.
This year, however, was exquisite, as at last count there were 73,294,352 hugs.  Us quarantined folk do like our hugs. When I left, the janitorial staff were still carefully peeling Jenn Henry off of Bev Standing.
So what do we do going forward?  Why should VOA continue?  Why do people keep coming back?  Why, the VOA-logo'd swag bags full of cocaine and pornography, of course.  I am joking.  The were all out of those by the time I got to the registration table.
The answer lies in the origins of VOA itself.  After all, they say the past is a great predictor of the future.  "They" being "me", who just said that just now as you read it.
From Gerald himself:
VOA started as a Meetup group in Atlanta: a small group of human beings all interested in the same thing: voiceovers.
It was centered around human relationships and shared passions…and connecting on those.
Like all things magnetic, it attracted like-minded people to it and gravitationally pulled talented voice actors into its circle
Its circle expanded and matured until it outgrew its tiny origins and became a behemoth which would eventually eat Atlanta each March.
That gravitational pull would then begin to draw voiceover artists from all across the globe…from Bermuda…to the UK…to Portugal…to Africa. Indeed, this year we all celebrated the attendance of our very first Klingon.
Voiceover artists are nowhere…and they are everywhere.  They are invisible sources of affirmation, light, encouragement and motivation, and there is a shared bond between all of them to improve each other, and also to better each other (which means to improve each other).
That is what VOA facilitated: a place to come together and reconnect, to strengthen bonds, to teach and educate on better performance and business management, and to refine ourselves.  But with people like Gerald (and now JMC) at the helm, this was not just an event.
A more fitting word might be "encounter".  After all, VOA is something you encounter; you do not simply attend.  As with the world of actors, there are celebrities in the voice actor world as well.  But you would never know it.  They are not surrounded by tall fences and flanked by bodyguards.  They do not have to wear sunglasses out in public to keep from being recognized.  It is not like they crave their isolation, no: after all, those are the conditions they work in day in and day out.
No.
VO Atlanta is an encounter with greatness.  And it was too great to let it die.  So we are all proud to watch it live on to fight another day, lifted up on the mighty shoulders of Juggernaut Mighty Crustacean, and his beautiful wife, Anna.  Look for her - she will be the one having her office vacuumed by JMC over there.
I am excited to see what 2023 and beyond holds.  Sign me up for inflatables!  One cotton candy please, in blue!  (I have to stick to my branding colors.)
Enjoy a gallery of my "celebrified" photos - "Look who it is!" from VOA 2022:
[sp_wpcarousel id="8436"]
=============
PPS, I stand with Ukraine.  Do you?

=============
YOU HAVE MADE IT ALL THE WAY TO THE END, AND I SALUTE YOU.
Like this blog?  My children are counting on you to put bread on our table through the purchase of one of my books.  Do it for the children.
If you would prefer not to purchase one of my books but instead hurl large bundles wads at me, please know that I do not refuse large cash gifts if it means I can pretend I am a church
Check out my whole UNIVERSE of blogs right HERE!
This is a fourth bullet point.
AND HEY!  WAIT JUST A S.E.C.!
S-UBSCRIBE & S-HARE!: If you enjoyed this blog, please consider subscribing and sharing with friends and family, and encouraging them to subscribe and share.  Offer treats for doing so.
E-NCOURAGE: Go encourage someone else today with a single, simple sentence of affirmation.  Tell them, "I like your earrings", unless of course they are manly men, in which case you should compliment them on the size of their chainsaw.
C-OMMENT: I want to hear from you.  Please feel free to comment below!  Comments with lots of "You're wonderful" or "You're the best" will receive instant approval and acclaim.
Need a voiceover?  Request a quote today or visit my Demo Reel. Or subscribe.  Or do other things.
Joshua Alexander
Seattle Voice Actor & Voiceover Artist for hire
[email protected]
360.339.1900