Laugh It Up, Fuzzball.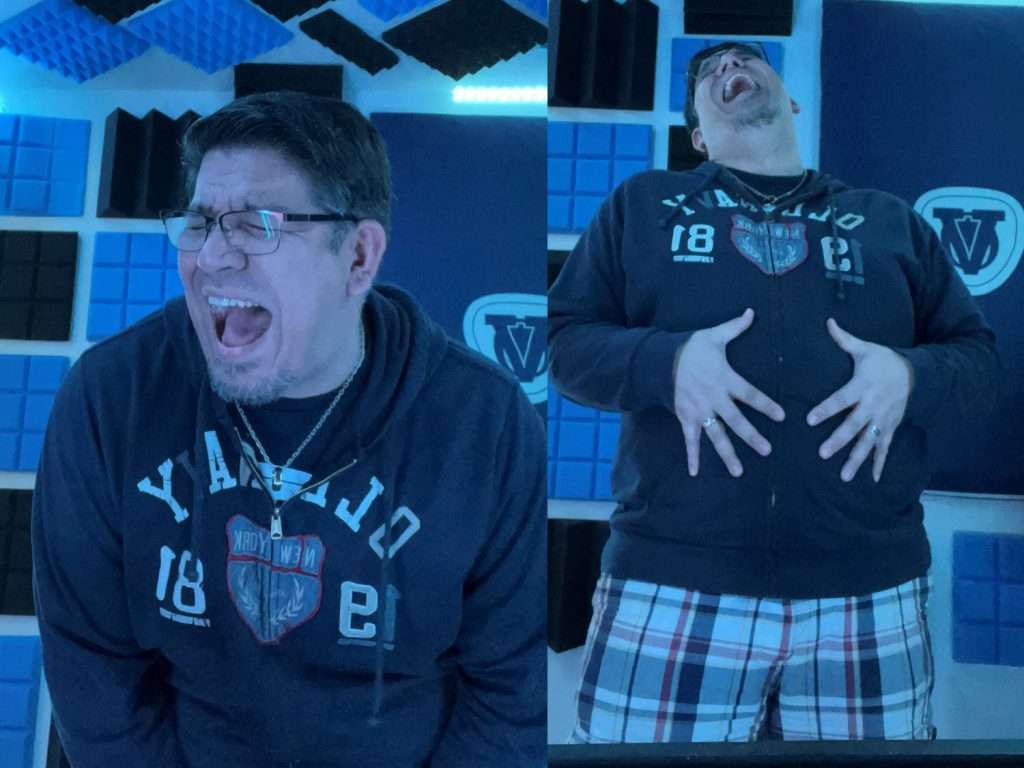 It's Just Funny, OK?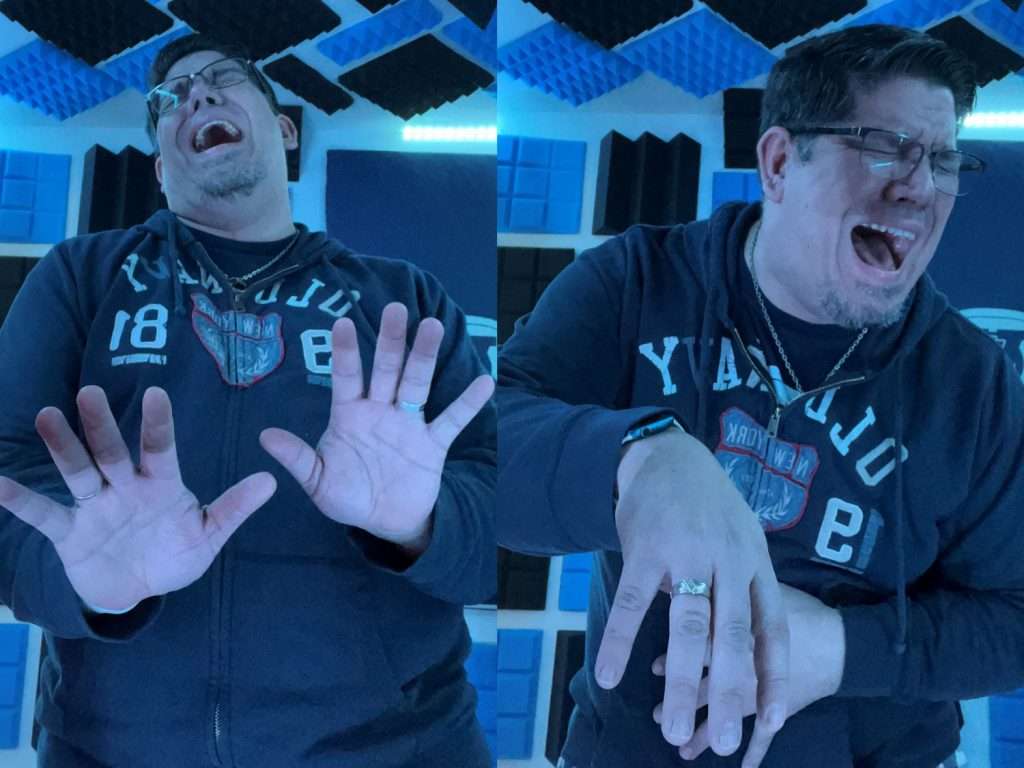 "Laugh it up, Fuzzball."
Han Solo voiced that to Chewbacca in The Empire Strikes Back, and moviegoers howled.  Chewie was having a good laugh, and it was well-deserved.  He was laughing it up.  I myself am a fuzzball, and I confess to truly laughing it up frequently.  Why?
My career.
Voiceovers: it is one of only two careers that you can do while simultaneously laughing incessantly.  The other is a nitrous oxide tester.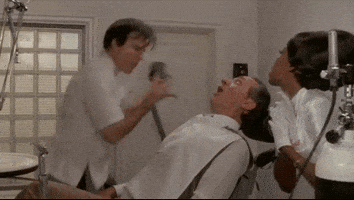 If you are good at them, you just might find yourself stuck in an endless loop of realizing with great relish (dill or sweet, si vou plais) that you just made HOW MUCH FOR DOING HOW LITTLE?!?!?!?  BWAAAHAHAHAHAHAHAHAHAHAHA!!!!!!!!
Voiceovers is a glorious career where every day one feels like one has been visited by Ed McMahon, and given a Publisher's Clearinghouse Sweepstakes check.  Or, realizing that:
It is now 2022
The odds of winning PCH are 1 in 1.7 billion, and
Ed McMahon died in 2009
...but you are still laughing anyway because you simply do not care about any of that: voiceovers are just too bleeping good.
There are days where I literally wake up laughing.  To my recollection, I have never enjoyed a career where I have woken up laughing before.  Let me see…*searches back agonizingly through agonizing memories of agonizing wedding videography*…
Nope!  Never woke up laughing with that one.  With wedding videography, I have in fact woken up crying tears of blood because life is cruel, filming narcissistic wedding clients was a death sentence, and I grew tired of being denied a vendor meal at the receptions, which only ever consisted of some crappily-smeared sandwich, small bag of generic chips, tiny chocolate chip cookie and, if I was lucky, water.  Not that I even wanted any of that delicious succulent lobster and Dom Perignon your guests were stuffing themselves with, Mr. and Mrs. Don'tcare: you just go on with your happy self-absorbed lives while I hit record and cannot discern whether the saltiness I am tasting is from these generic Lay's chips or these tears of sadness streaming down my wedding vendor face.
With voiceovers, I love what I get to do day in and day out.  Why?  Oh, no particular reason.  Unless of course you include:
the thrill of achievement
a career that does not tie up every single weekend of my life filming weddings until Jesus returns
having a banner year in 2020
destroying said banner year in 2021
breaking records
writing books
writing blogs to a growing base of over 4100 subscribers
presenting workshops
buying website domain names with the word "super" in them
being interviewed
providing free voiceover video consults
producing branded T-Shirts
confidently asserting that I have the coolest job on the planet
presenting at VO Atlanta
running a voiceover Meetup
chumming around with voice peeps
presenting at OneVoice 2020
serving clients all over the planet
facilitating a fantastic and growing Facebook group
holding voiceover BBQs
applying all of my business skills
marketing and advertising
mentoring
being entrusted with a wide variety of scripts
being chosen by some of the top Fortune 500 companies in the world to be their brand ambassador
being part of a winning team at VOA '19
interviewing legendary voice talent
receiving top-quality coaching
I mean really.  Other than that, no reason.
Sure, our whole career is pretty much spent waiting on the next job to be awarded.  We do our marketing, we do our auditioning, we intend and we hope, and we are always waiting on the next job.  But in the respite between the flurries, I truly am laughing it up like a Fuzzball.
Am I Laughing?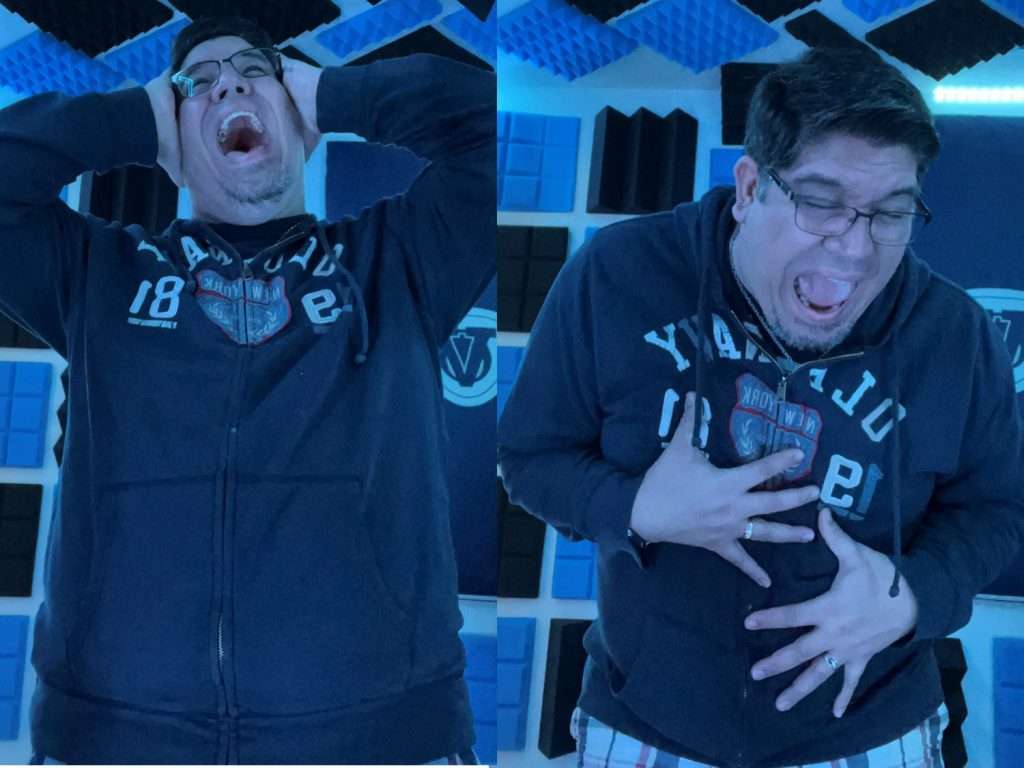 Laughter is the best medicine.  Right after Pepto-Bismol (yes, there actually is a website for Pepto Bismol: hooray for pink!) mixed with Bosco and straight-up Hooch, all of which taste sensational and have delightfully remarkable curative effect.  I have experienced some immeasurably comical elements in my voiceover career.  I would like to share some of them.  May I?  Thank you.
Here is just a small curated list:
First up, we have narrating two lengthy scripts about penis pumps. I guarantee this was not hard to do, and I did not let out a single junior-high snicker while narrating.  I made a wee time of it, and rose to the occasion. I will see myself out.
I performed a 6.5-hour ensemble cast performance of "The Complete Sayings of Jesus" and received a $750 tip. The highest tip I ever received for a wedding was $200, and I had to split it, dangit.  Also I would like to add that there are no penis-pumps in the Bible.
I was once cast as a British Gnome…speaking Spanish…and singing Christmas carols. I was in a directed session with eight people giving me competing directions on performing, and was so panicked that I hung up and fled.  I am not kidding.  I actually left the session and fled.  My plan is to stay here in Yemen until they stop calling me.
I will frequently audition for a role, being aware of their stated usage, and quoting commensurately. The client books me and, mysteriously, their usage has suddenly expanded.  Ergo, "mysteriously", my quote should therefore expand as well, n'est-ce pas vrai?  At this point the client balks, and threatens to search for a new voice actor.  I encourage them to do so, with a nice pat on the head accompanied by patronizing platitudes.  This is usually followed by silence, and then an email from them acknowledging that they were "somehow" able to come up with a budget increase to cover the expanded usage.  As an added bonus they offer to pay me in USD funds, as opposed to a penis pump.
I, an American with a white bread accent, have beaten out native Brits for British voice roles.  I think this was because I was not required to simultaneously sing in Spanish.
I got to be the voice of several characters in a Warhammer 40,000: Inquisitor Martyr game, voicing only grunts, wheezes, and heavy breathing. I was later able to employ this newfound skill in several prank phone calls.
Once, as the voice of Acana, I played a dog in a commercial who was required to say "Please" in a low, gruff, begging manner, consecutively, 27 times in a row.  The point?  I was paid thousands of dollars to be a dog.  I love my job.
I have been cast to voice something exactly like naturalist David Attenborough, and it had nothing to do with nature. I would like to clarify however that naturalist is not the same as naturist, which brings us back to penis pumps.
Though I do an outstanding Emperor Palpatine impression while I have an incredibly sore throat and cold, I only seem to receive such scripts while I am incredibly healthy. Not everything in voiceovers is fair, but it is funny. And finally…
I was at VO Atlanta 2019, and I had not yet met Anne Ganguzza.  I was only vaguely aware of what she looked like. I needed to retrieve the throat spray I had purchased from her, so I found her in the front row of the audience before the keynote, and began a dialogue with her about when and where I could pick up said spray.  She engaged me and said that I could get it at the front counter.  I told her I appreciated it.  I found out later that the woman I was talking to was actually Kay Bess, who later admitted (with great glee, I will add) to joyfully messing with me.  This is what happens when you work in an audio-only career.  I demanded a throat spray refund.  From Kay.
This is only a modicum and smattering (which means modicum) of the joy that you - yes you too - can enjoy from an illustrious career as a voiceover artist.  It is a powerful career that is A) full of power and B) is a career.
With Great Power Comes Great Responsibility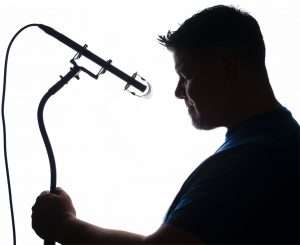 I once did a directed session that lasted all of 20 minutes.  The pay was $6500. I love my job.
I once received $1700 for renewal usage on a radio ad.  I did nothing; they simply renewed a previous recording. I love my job.
I recently had a booking for an internal case study paying $1000.  They cancelled the day of the session because they were still haggling over the script.  They offered and paid me $500 as a consolation.  You know, for doing nothing.  I believe the only career more lucrative in terms of doing nothing and receiving payments is standing on a street corner with my hat extended and a cardboard sign asking for help.
I love my job.
Seriously…every day I am blown away that I get to do what I get to do.  It is a rich privilege that I do not take for granted – and neither should you.  This is a powerful position that we hold.  But with great power, comes great responsibility.  This is what my third trilogy book is all about.
So let us now discuss responsibilities.  What responsibilities am I beholden to with this power?
I must save money and practice good spending, because there are rich and lean months.
I must pay my bills ahead of time, in order to stay on top of expenses.
I must wisely invest my money back into my own business.
I must be vigilant with my reputation: what things I am posting, what causes I am supporting, who I am aligning myself with, how I interact with others online and offline, etc.
I must write blogs containing "penis" and "pump" together.
I must believe in what I am supporting and endorsing through voiceovers.
I must remain committed to being coached, and always learning.
I must form lists with a minimum of eight bullet points.
There are myriad things we need to attend to in order to remain successful in voiceovers.  Sure, anyone can experience a meteoric rise to success in voiceovers.  But it is in sustaining that success that you prove your mettle.  You can be a sustained success in voiceovers!  As I mentioned in a previous blog that I am confident even The Pope read, it's a career to die for.  It's a career to kill for.
And hey!  You even get to narrate scripts about male improvement devices.
Whatever you do, laugh it up, Fuzzball...always.  It is the best medicine.  Beside male improvement devices.
PLEASE NOTE!  This blog was not about male improvement devices.
PS!  I would like to share my success recipes with you!  I treat my voiceovers like a business.  On February 19th I will be hosting my next "From Hobby To Enterprise" workshop for $59.  I hope to see you there!  Check it out at and register at this link. A male improvement device will be provided to all registrants.
=============
YOU HAVE MADE IT ALL THE WAY TO THE END, AND I SALUTE YOU.
Like this blog?  My children are counting on you to put bread on our table through the purchase of one of my books.  Do it for the children.
NOTE: This blog is purely for commentary / educational / entertainment purposes.  I am looking at YOU, PicRights & Higbee.  I make no money from these blogs; though I do not refuse large cash gifts if it means I can pretend I am a church
Check out my whole UNIVERSE of blogs right HERE!
This is a fourth bullet point.
AND HEY!  WAIT JUST A S.E.C.!
S-UBSCRIBE & S-HARE!: If you enjoyed this blog, please consider subscribing and sharing with friends and family, and encouraging them to subscribe and share.  Offer treats for doing so.
E-NCOURAGE: Go encourage someone else today with a single, simple sentence of affirmation.  Tell them, "I like your earrings", unless of course they are manly men, in which case you should compliment them on the size of their chainsaw.
C-OMMENT: I want to hear from you.  Please feel free to comment below!  Comments with lots of "You're wonderful" or "You're the best" will receive instant approval and acclaim.
Need a voiceover?  Request a quote today or visit my Demo Reel. Or subscribe.  Or do other things.
Joshua Alexander
Seattle Voice Actor & Voiceover Artist for hire
josh@supervoiceover.com
206.557.6690