Slow weeks will come.  Not worried about 'em.  Remember this story?
The Hare & the Tortoise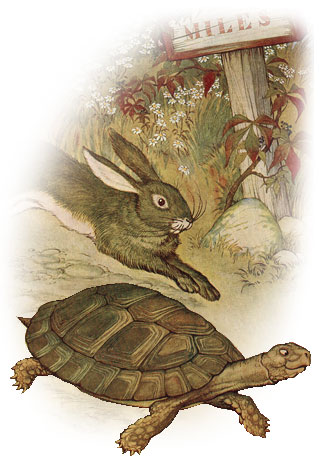 A Hare was making fun of the Tortoise one day for being so slow. "Do you ever get anywhere?" he asked with a mocking laugh. "Yes," replied the Tortoise, "and I get there sooner than you think. I'll run you a race and prove it." The Hare was much amused at the idea of running a race with the Tortoise, but for the fun of the thing he agreed. So the Fox, who had consented to act as judge, marked the distance and started the runners off. The Hare was soon far out of sight, and to make the Tortoise feel very deeply how ridiculous it was for him to try a race with a Hare, he lay down beside the course to take a nap until the Tortoise should catch up.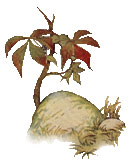 The Tortoise meanwhile kept going slowly but steadily, and, after a time, passed the place where the Hare was sleeping. But the Hare slept on very peacefully; and when at last he did wake up, the Tortoise was near the goal. The Hare now ran his swiftest, but he could not overtake the Tortoise in time.
The race is not always to the swift.
Check out this great article about slow weeks:
Not going to lie, folks, it was a slow week in the online realm.
We went down nearly 25 percent in sessions (how many interactions per user takes on our website) from last week.
It wasn't even just The Free Press website that took a hit in the virtual world. Most of our readers were fairly silent on our Facebook posts, too.
Most of the stories posted on our Facebook were average from what we post week to week. Naturally, our readers gravitate more toward crime stories, political posts or stories on a new business coming to town.
We had most of those topics, and then some, posted to our Facebook page, yet the numbers aren't there. It's not like we expect to see high page views and sessions every week, but the significant dip in sessions is interesting.
There are two theories to the drop: Either the stories we posted weren't as captivating or controversial to our readers, or it's the calm before the election storm.
Next week's online traffic should be fun to look through.
Since Election Day is on a Tuesday, I can expect our sessions to go up dramatically. For the last six months, our readers are actively on The Free Press website mostly on Wednesdays and Tuesdays. Time will tell.
(Also, here's a shameless plug to remind everyone to get out there and vote. Your vote counts.)
As for this week, there were a couple of stories that stood out among the rest. Thankfully the week's most read story was a feel-good article (finally).
The story, written by reporter Kristine Goodrich, featured a Le Sueur man who "is running to another state where he is organizing a charity race of his own."
Jeff Schulz takes on the challenge to run from Le Sueur to his hometown in South Dakota — a 250-mile trek. The journey will take six days and Schulz will be collecting donations for two charities and a friend who has cancer.
I don't want to be known as a cynical person, but the fact that this article was No. 1 was genuinely surprising. It's rare to see our readers gravitate toward a happy story, and boy, did that just warm my cold heart.
The page was viewed more than 2,000 times and out of those 2,000 times, 1,371 page views came from Facebook.
Honestly, that's not a surprise since the post on our Facebook was shared 129 times and had more than 700 positive reactions collectively from our post and our readers' posts. There were a few "angry" reactions on The Free Press website, though, and that left me pondering who these eight angry individuals were.
Nonetheless, most of our readers responded positively and that trumps any old grump out there.
I just hope that we can continue this trend — keep sharing happy articles and share the kindness, especially with that political storm forecasted next week.
Source So keep at it!  🙂 Joshua Alexander Seattle Voiceover Artist / Voice Talent / Voice Actor for hire [email protected] 206.557.6690 www.saysomethingjosh.com www.joshygoo.com www.joshyface.com www.joshygram.com www.joshylinked.com www.joshytweet.com www.joshyvids.com]]>